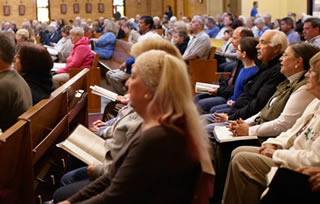 Come, find a weekend mass that fits your schedule. Don't be surprised when people smile and talk to you. St. Martha's is that kind of parish community. Join a group and really contribute. Stop for a donut after daily mass. And take time to talk with Jesus, feel joy, find peace, and return yourself to God.
Special Announcement
Reminder: Saturday evening mass, Sunday Vigil, is now at 4:30 pm.